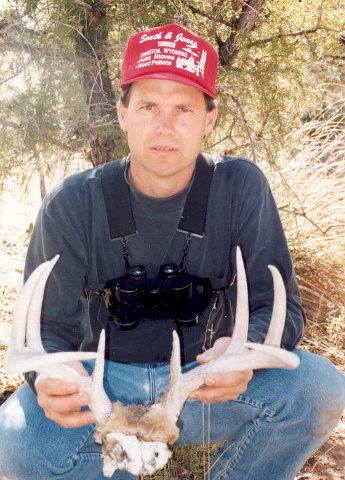 Mike Mineer shows off a lion kill buck. It scores 103 and some change. Notice the similarities between this buck and the one Jeff harvested in the picture to the right.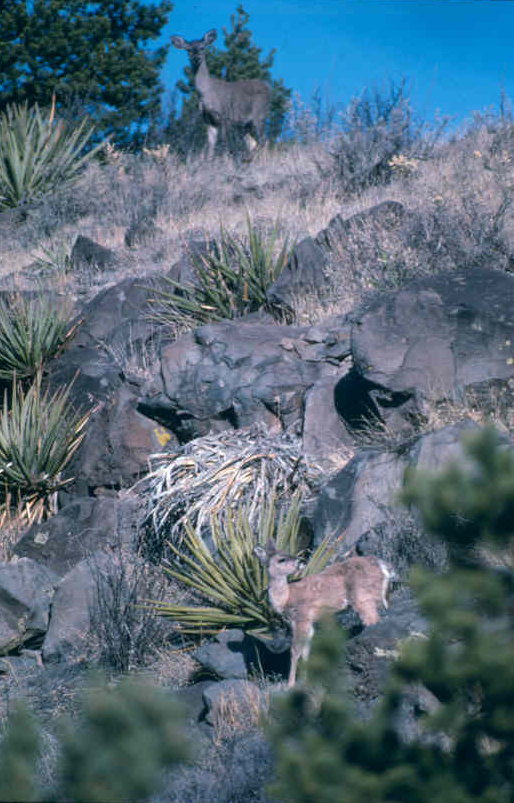 This was a pre-season scouting trip. I was shaking so bad at the time most of the pictures turned out like crap. The doe really didn't like me that close but the fawn wasn't too concerned.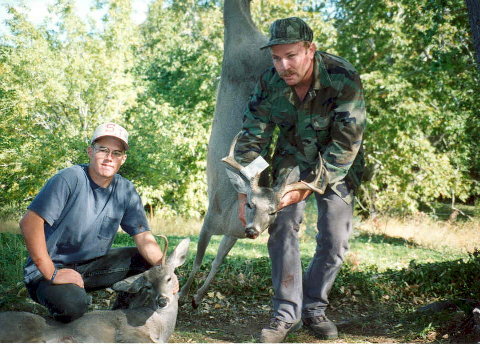 Johnny & Jeff Hammond with their unit 29 bucks. The bigger buck would push B&C if his right antler wasn't busted. Nice bucks for a father/son team.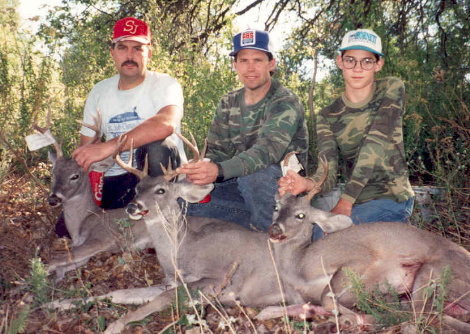 Von Stradling, Mike Mineer & Matt Anderson with October bucks. Von & Mike nearly heat stroked getting these bucks to the road. Matt's died in a pond and we nearly hypothermiated swimming out to recover him. All three deer were taken in the same morning. This was the "Good 'Ol Days" for us.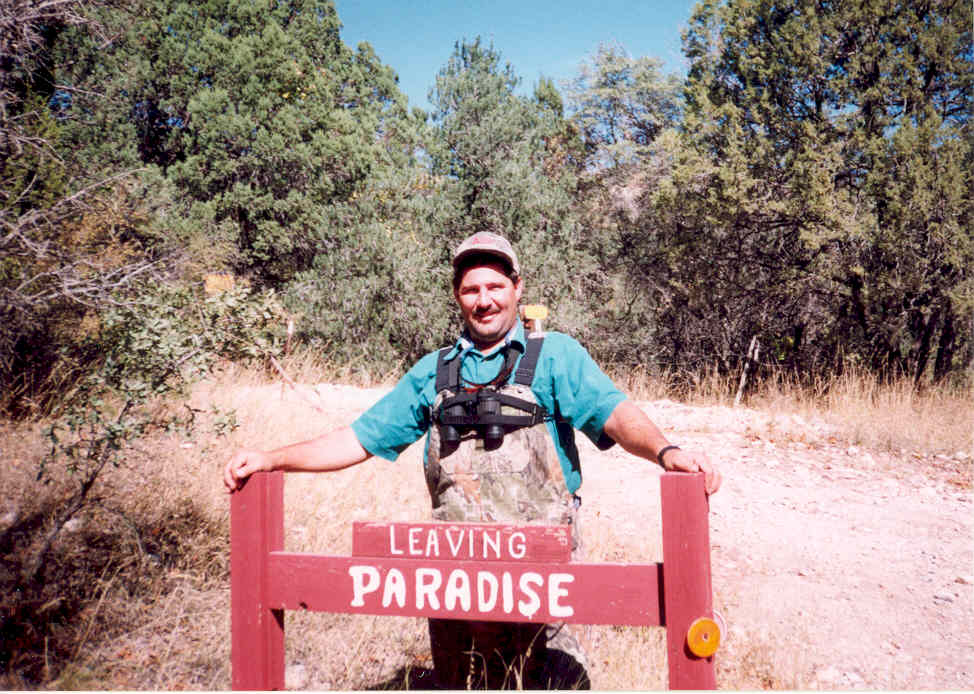 What more can I say. Passing this sign means back to work.