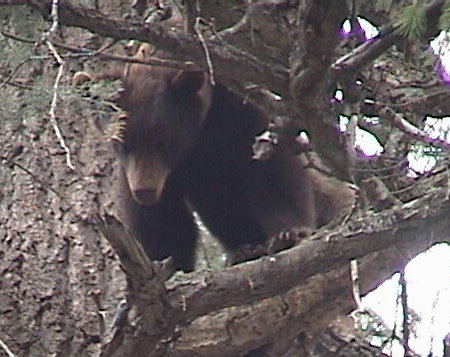 We caught this bear on a photo safari. He is still in the woods waiting for you.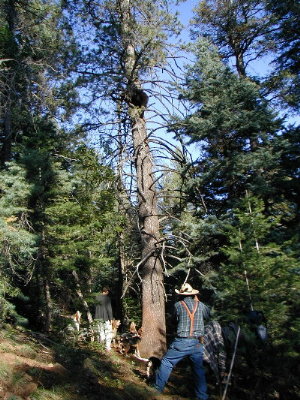 Pictures are the order of the day for this hunt. This dark brown 225 pound bear was released. The video of him trying to weave through the branches is classic.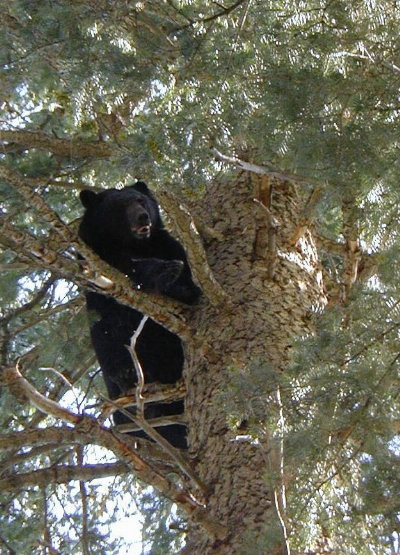 This big boar was treed on a photo trip. Look at the size of that head! This bear is "book" sized.
How about some color with that size.